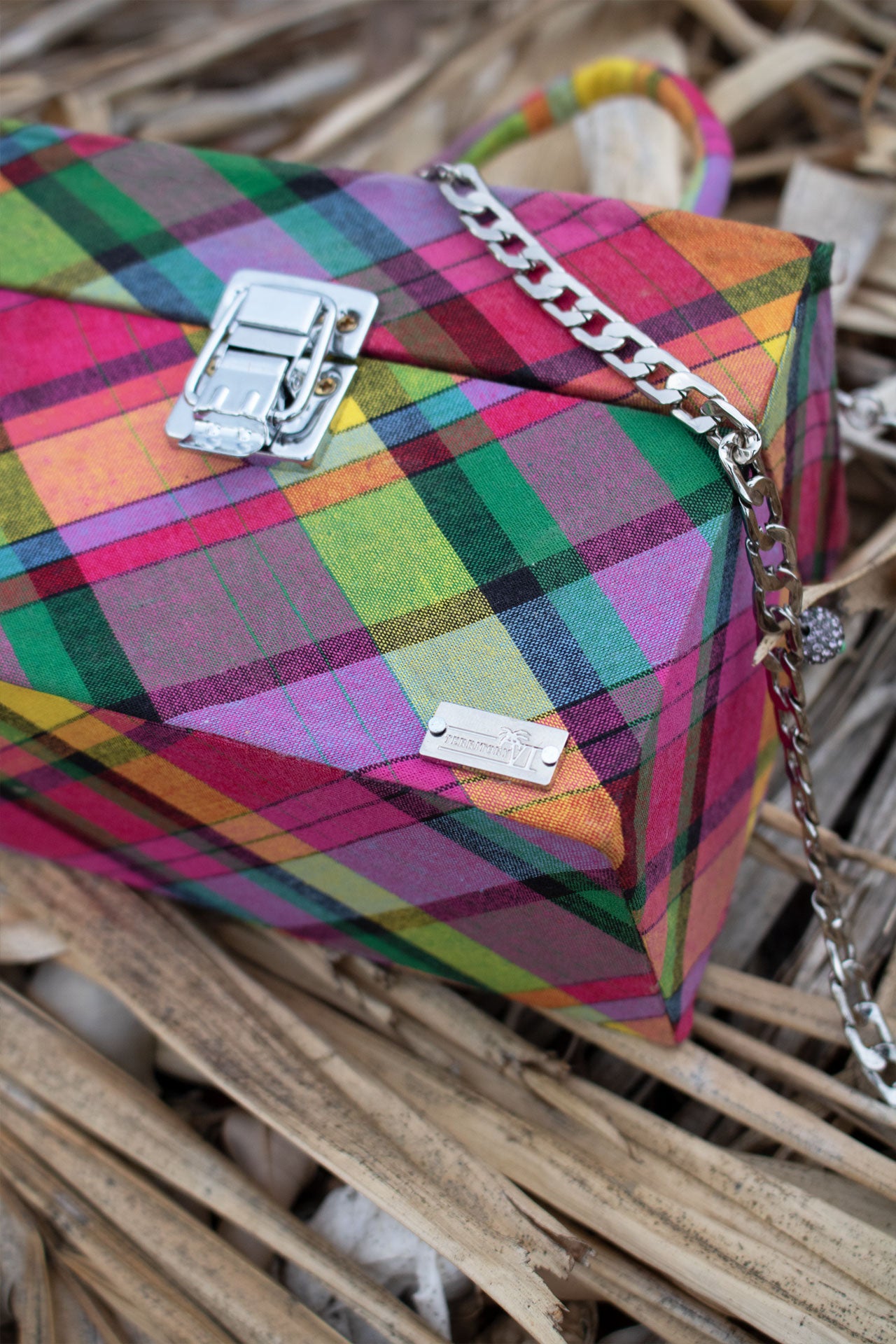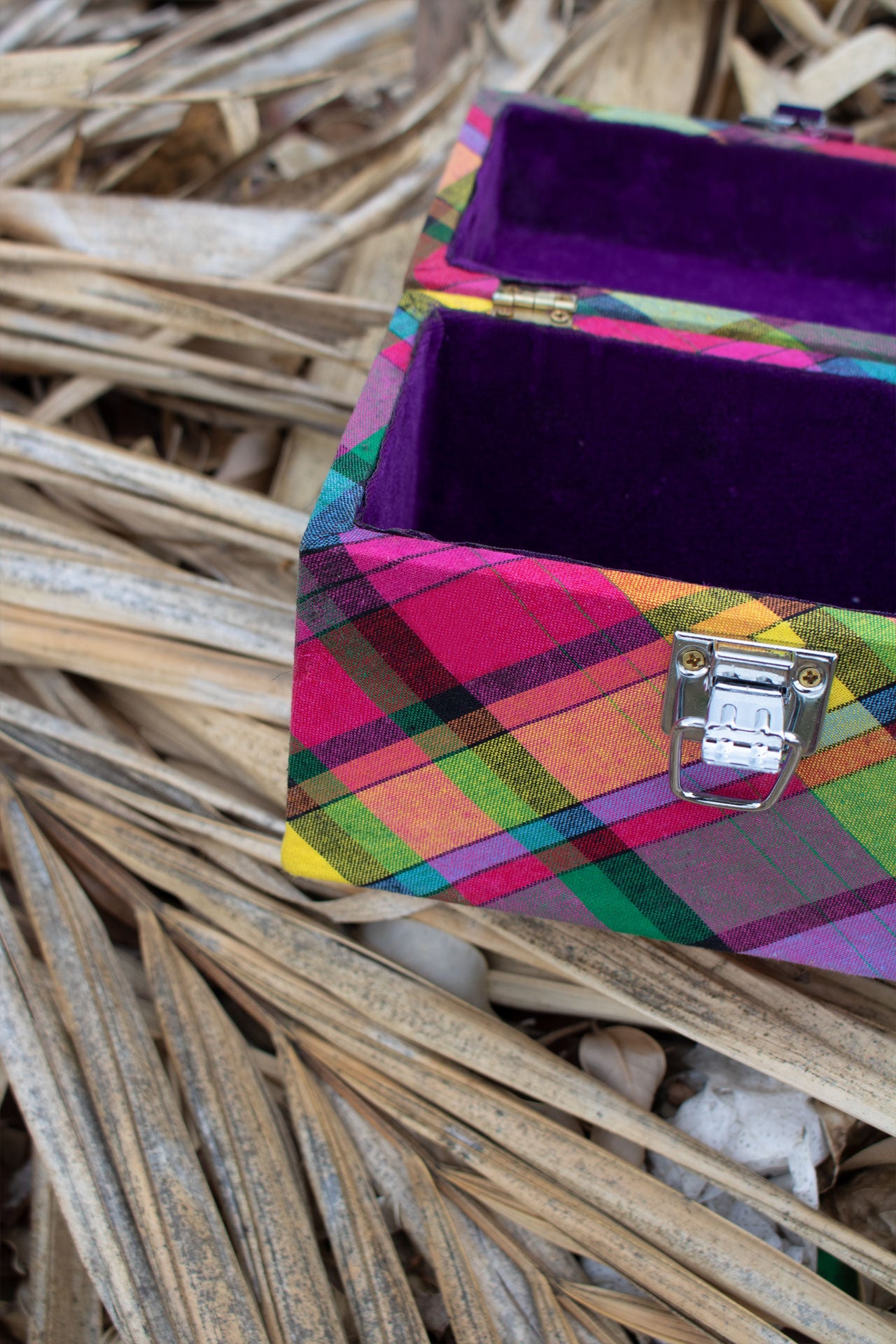 Caribbean Vibes Madras Box Bag (Pink-Multi)
 Details:
The perfect place to hold your vibes in Caribbean style! Designed and crafted with the fabric of the Caribbean, this one of a kind bag features, madras print, velvet lining, Territory Six hardware, and a detachable chain strap adorned with faceted glass beads, gems and shells. 
Measurements:
Bag: approximately 6.5"x3.5"x4.5"
Strap length: approximately 48"
Contents:
Authentic Madras
Velvet lining
Metal hardware
Faceted Glass Beads / Gems & Shells
**Handmade in the US Virgin Islands. Please allow 5-7 business days for production of your one-of-a kind statement piece.**