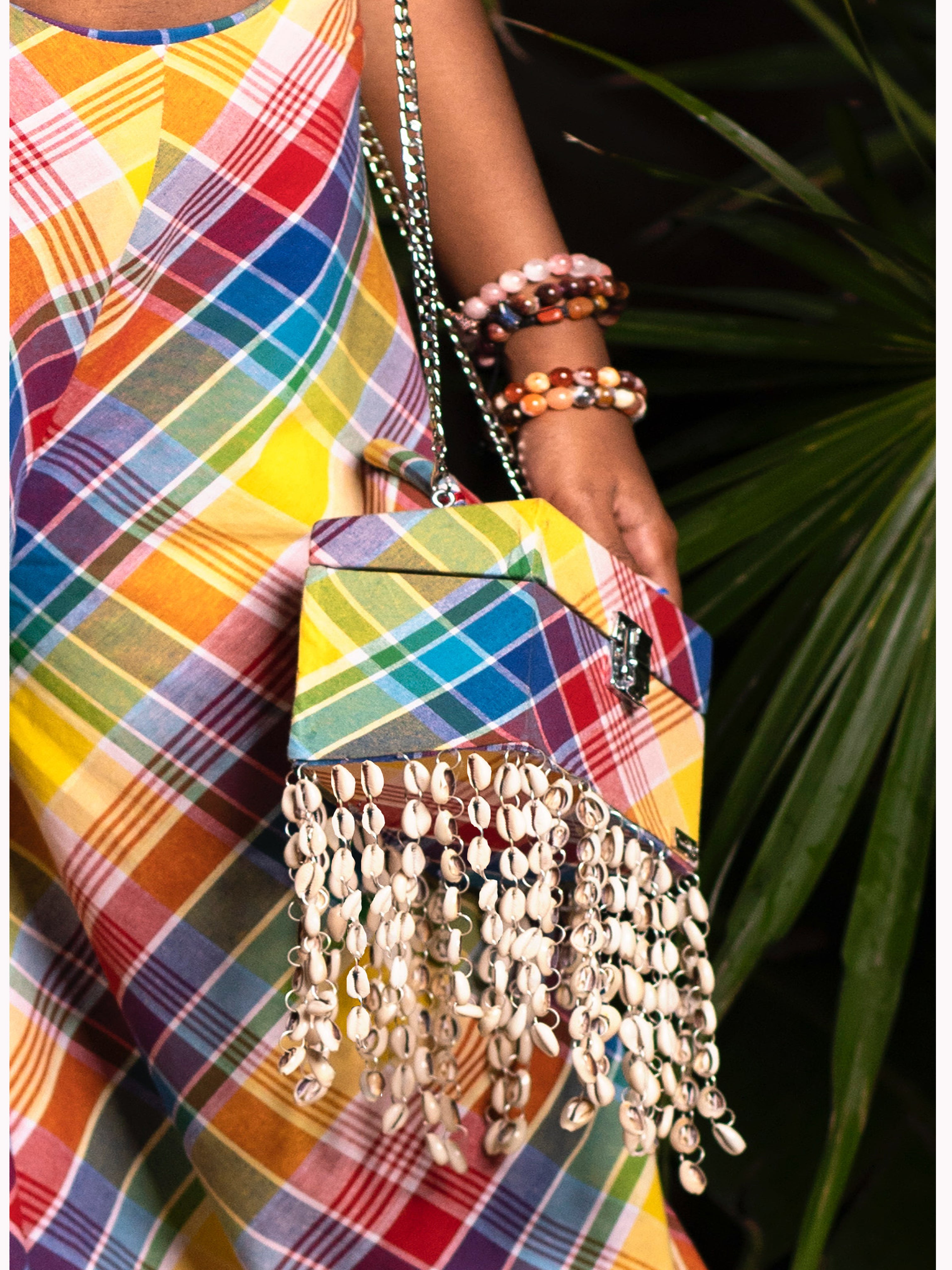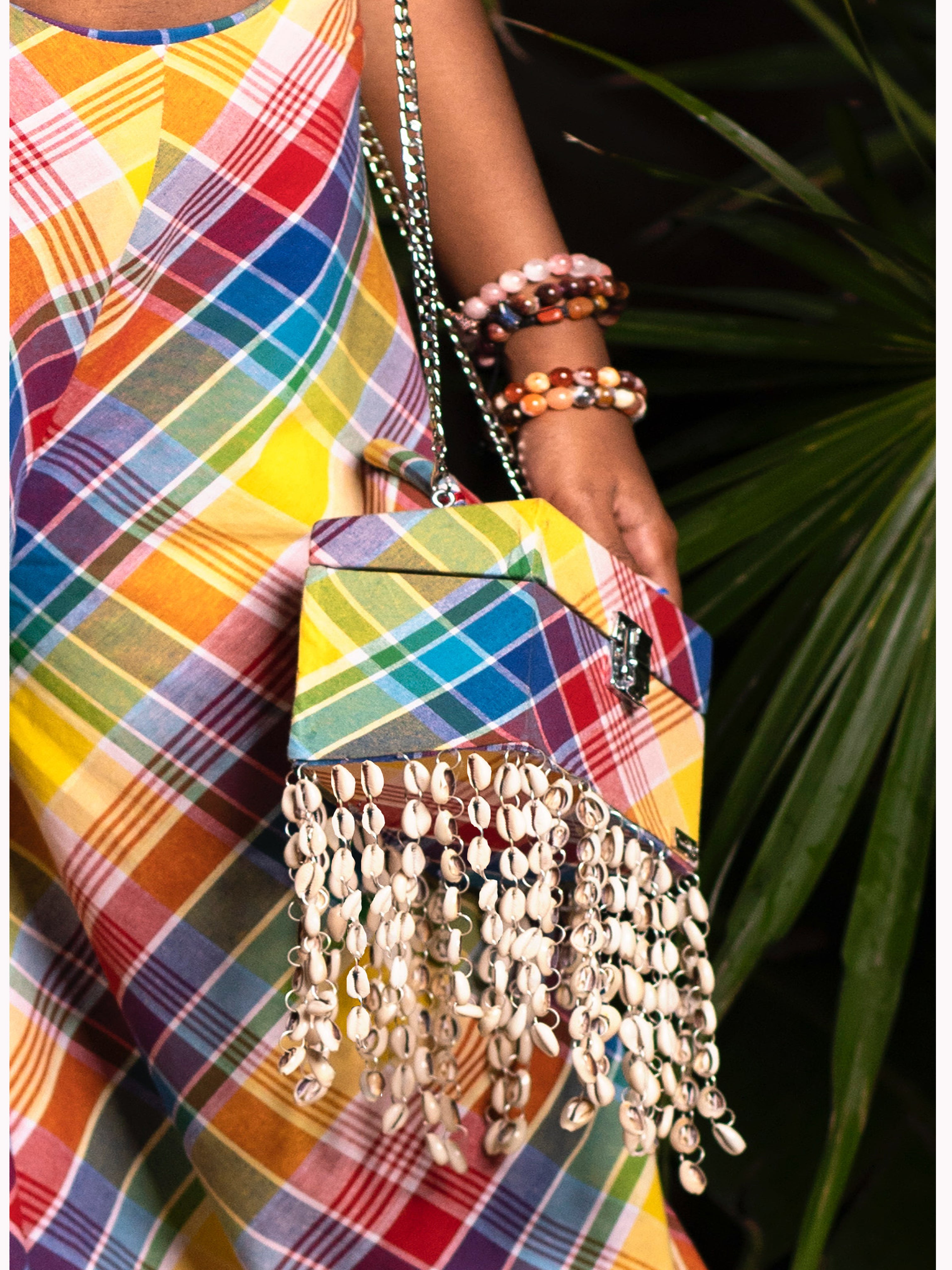 VI Temptress Madras Shell Box Bag
 Details:
The perfect place to hold your vibes in Caribbean style! Designed and crafted with the fabric of the Caribbean, this one of a kind bag features, madras print, velvet lining, Territory Six hardware, detachable chain strap and dangling shells at bag bottom. 
Measurements:
Bag: approximately 6.5"x3.5"x4.5"
Strap length: approximately 48"
Contents:
Authentic Madras
Velvet lining
Metal hardware
Shells