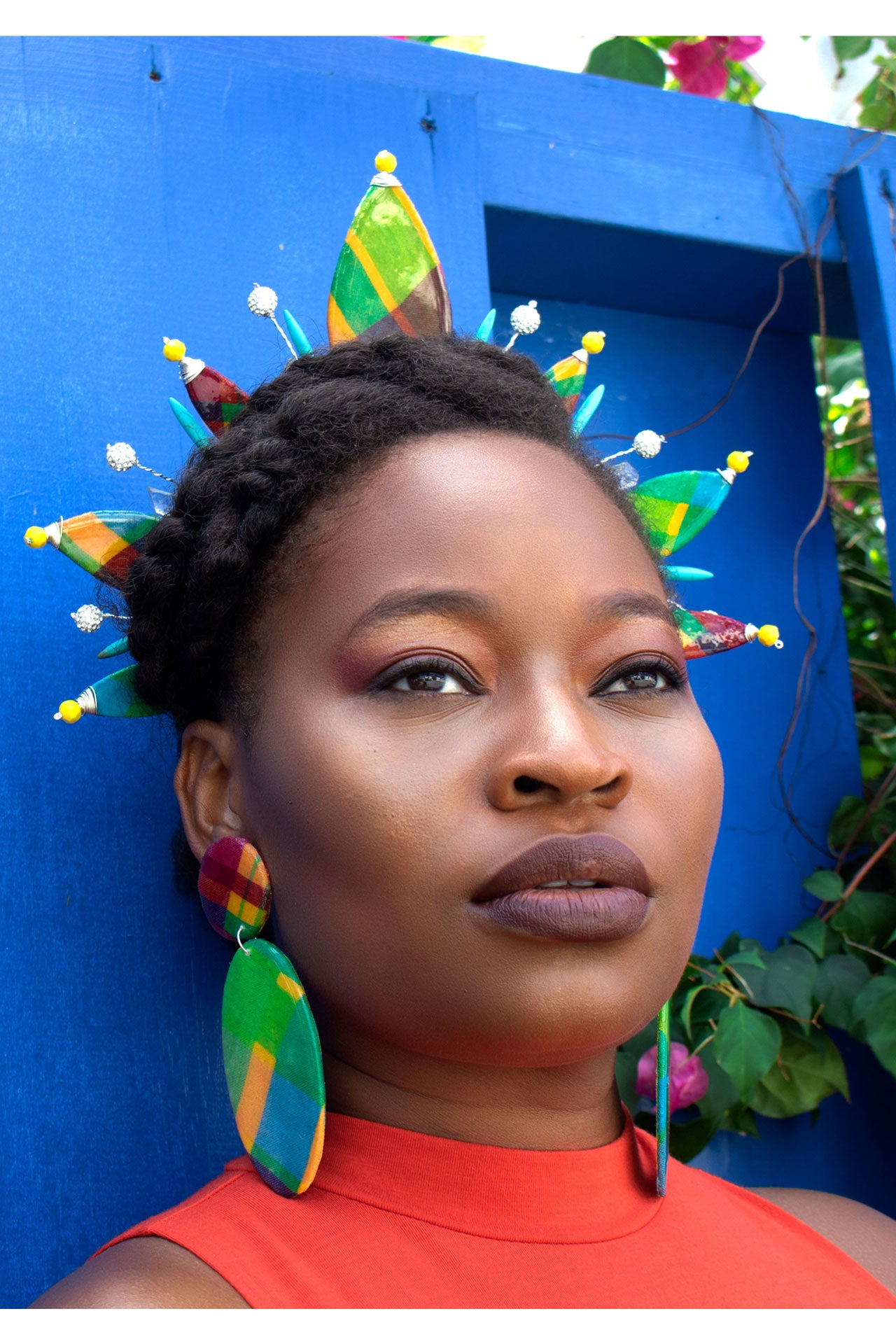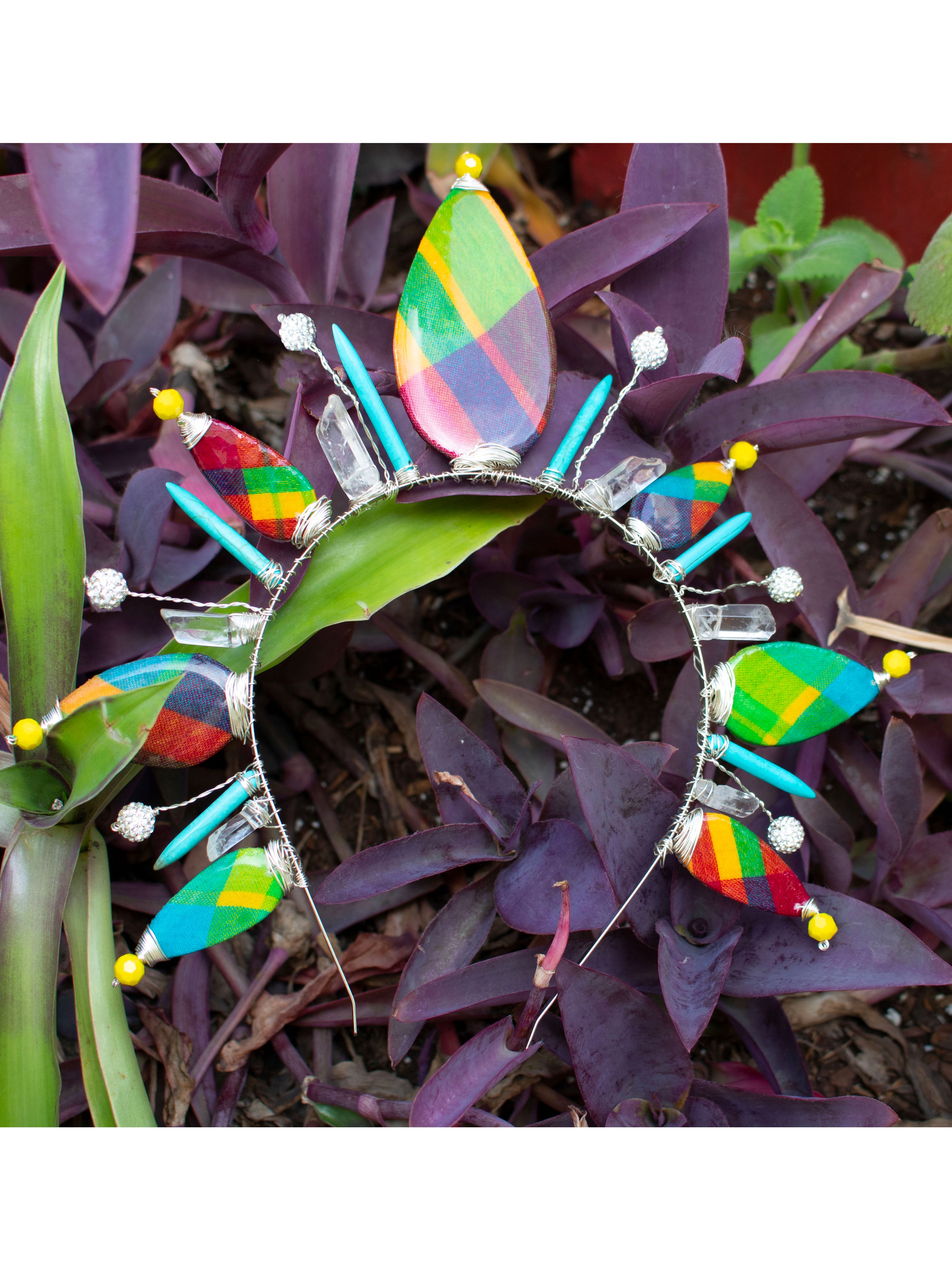 Caribbean Royalty Madras Crystal Crown (Lime/Turquoise)
Details: 
Just in case you forgot who you are, say "I am Royalty"!! And as such, you must have a crown that expresses from whence you reign!
This comfortable and lightweight crown is the perfect statement piece fit for photoshoots, festivals, weddings, birthdays, celebrations or just because you're royalty!
 Print placements and stone sizing will defer from the image pictured due to the  natural and organic formation of quartz and fabric pattern placements.
Each crown is intricately hand-made to order with love and will be shipped within 1-2 weeks of purchase.
 Contents:
Headband
Sterling Silver Filled Wire
Madras
Turquoise semiprecious stones
Crystal quartz
Various Beads and Gems