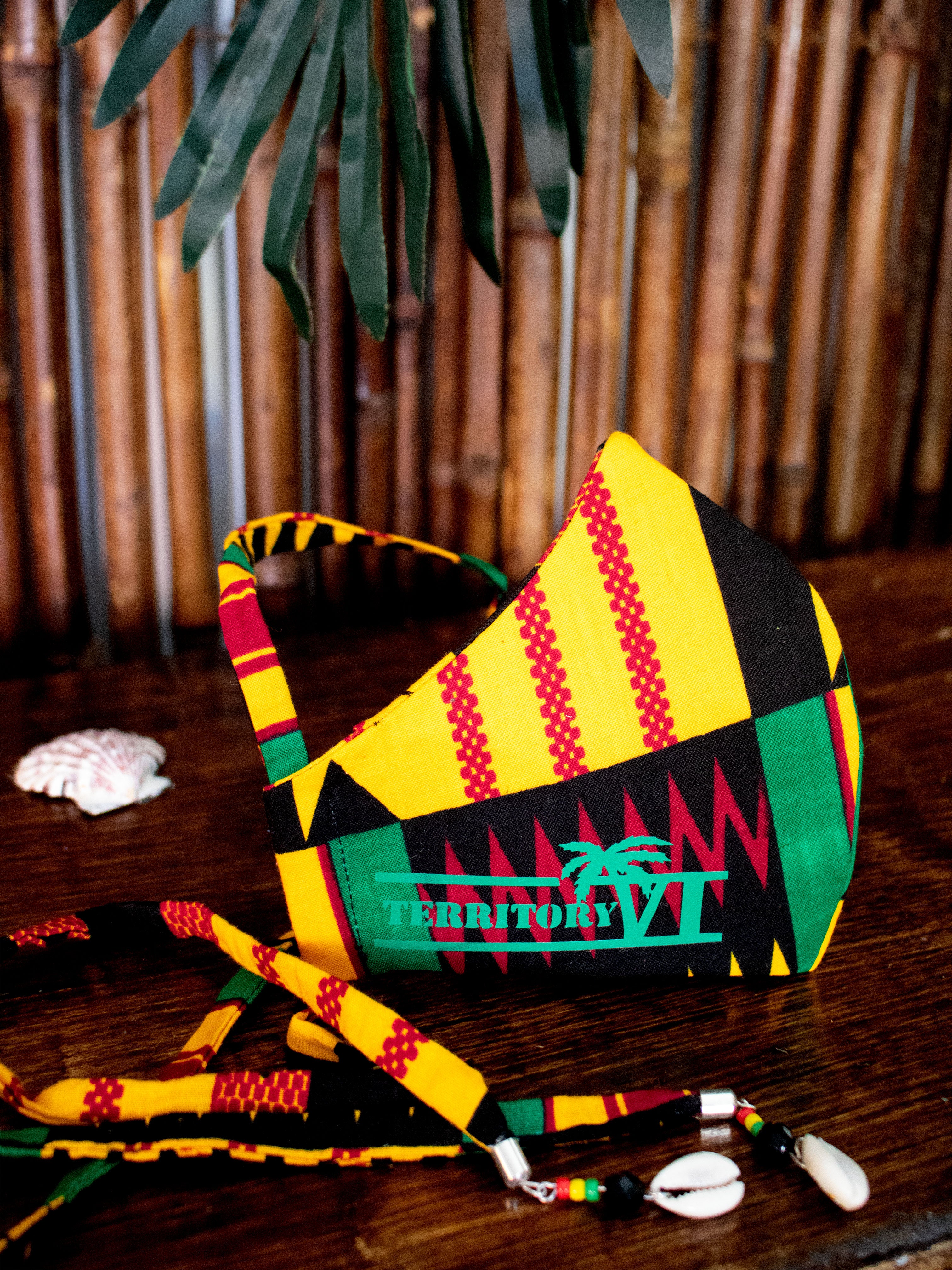 Customizable Designer Face Mask/Covering (Irie Vibes)
Details:
Now made with !!NEW!! ADDED OPTIONS!!

We're trying to get through this new normal as safe, comfortable and culturally stylish as possible, this is why we've added
!!NEW OPTIONS!! to our face mask designs!
We know our tribe consist of unique individuals that have their own preferences and ideas on how they'd like their mask to fit and options they'd love to add or can do without, because of this, we've now made it possible for you to

ADD the FEATURES that you'd love best to your FACE MASK DESIGNS!


NEW ADDED OPTIONS AVAILABLE:

-Filter Pocket (perfect for placing added layers of protection)

-PM2.5 (5) Layer Carbon Filters (place in filter pocket for added protection)

-Adjustable Elastic Ear Loops (get your most comfortable fit!)

-Bendable Nose Guard Wire ( adjust wire above nose for secured/snug fit)

-Fabric Tie or Elastic Ear Band Options (choose between ties over your head or elastic over your ears)

-Various Gems/ Beads on cord ends ( a little something extra just because! )

Go ahead! Add some great options to a not so great situation.
Stay blessed tribe!

Note: These are non medical Grade Masks and for Safety Reasons  are not refundable or exchangeable only in the case of defect.
Standard Masks/Coverings without added options are made with:
Fabric
Non-woven lining
Elastic (band over ear)


Handmade with love and Irie vibes.