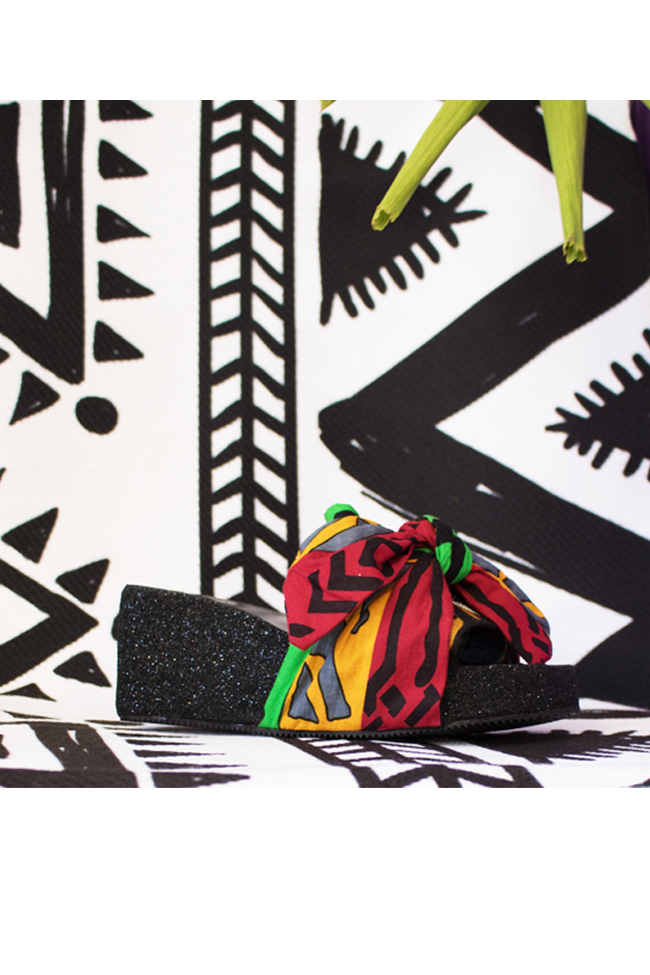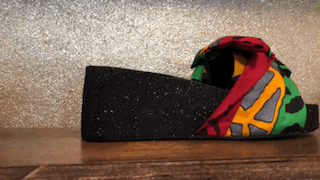 Lioness Rising Mudcloth Bow Slide
Details:
They say you've changed.. What a pity if you stayed the same. Tell them you're a Lioness Rising! This slide is crafted with deliberately patched mudcloth uppers that create a completely unique print. The glittered soles add just the right amount of subtle glam to your look!
Exclusive to Territory Six
These Lioness Rising Mudcloth Bow Slides are the elevated version of our Lioness Mudcloth Bow Slide. Check her out here!
Measurements:
Wedge height: Approx. 3.5"
Contents:
Mudcloth
Leather
Rubber
**Handcrafted with love in the US Virgin Islands.
Due to the handcrafted nature of these sandals, please allow 3--5 days for production.**